White shirt
If you are in a rush, this garment will save you always. This is a simple but really useful clothes, it matches with almost everything and depending the time, will give you a relax or casual look.
The white shirt is very convenience, you can wear it with a boyfriend jeans and a pair of sneakers and you have a relax and chill outfit. Plus, this shirt is perfect for a casual look, you can combine it with pants, a blazer, a pair of high heels andit's done, you have a complete outfit, quite simple but casual at the same time.
There are qualities and types of white shirts, we recommend you to have two shirts, one with short sleeves for summer and one with long sleeves for winter.
If you are not a big fan of white color, you should try with other neutral colors as black or grey, these have the same role as the white one.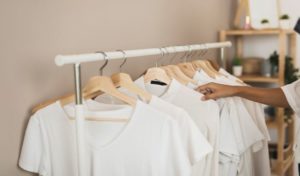 Sweater
The most important clothing in the winter season is the sweater. All women use this warm garment during the cold weather. There are a huge variety of these, there are different colors, textures and designs. Also, you can find sweater with different lengths, lightweight sweater which you can use it in spring nights or fall, the warm and lengthis perfect for winter. One of the most popular sweaters is the croptop sweater, a piece very chic and simple. The animals neck are trendy and keep your neck warm, there are the turtle neck, this is the longest sweater neck and the most common, but there are more like the cow-neck and mock-neck are shorter but it looks really cool.
If you want to keep you warm you have to wear a baby alpaca sweater, most of them are knitted and handmade, these pieces of clothing are unique and high quiality, it is definitely a good inversion.Sometimes it hard to find a store exclusive of baby alpaca products but don't worry check Tinkuy, a Peruvian online shop where you can find variety of baby alpaca sweaters and more garments made with this beautiful wool.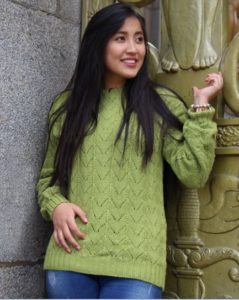 Black dress
This is a garment that you should definitely have in your wardrobe. The black dress is a garment that will save you from trouble. The black color goes for any occasion, you can use it during a date, a walk in the afternoon or at a night party. It is a very simple garment but at the same time very elegant and casual. The shoes also make the difference, if you combine it with sneakers this will be relax and informal look but if you use boots or high heels the look turn out a casual look.
We know that use only a black dress is chic but at the same time too simple, to highlight the outfit you should wear accesories, better if you use accesories of gold and silver, these pieces totally will lift the whole outfit.
One of the most iconic black dresses in the world definitely has to be the Audrey Hepburn´s dress, designed by Givenchy for the movie "Breakfast at Tiffany´s".
Leather/synthetic jacket
When we think about leather jacket instantly come to our mind the rock style, especially the biker jacket. This jacket is conected with bad guy, or in this case, a bad girl. This garment adds attitude to the outfit.
The most common color is black, for years this was the only color for the leather jacket, but the years have passed and now there are many colors and especially vivid colors in leather jacket.
If you are vegan or if like animal cruelty free products, the synthetic leather is the best option for you. It has the same look as the leather but this is made with PU, a type of plastic that has the same texture but is not animal skin.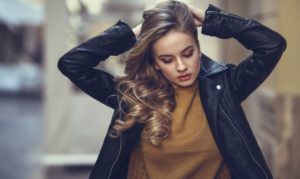 Denim jean
This is a piece of clothing that every woman has to have. This versatil garment is for everybody, men and women use it. But we will just focus in denim jeans made for women.
Since 1950, date when the jeans started to used until today, this garment has changed. There a variety, there is the classic jean, the skinny jean, flared jeans, low rise and boot cut, to name a few of them. Nowadays, the jeans that are used more by women of the whole the world are the high waisted, boyfriends jean and the skinny jean. These days, the new trendy are the cargo pants and obviously there are cargo jeans, this is a different way to wear jeans.
Also Read: Online Saree Shopping
Jeans are a very versatil garment, you can use it for every moment in your life, if you want a basic look, wear a skinny jean with a one color top. If you are going to a meeting and you need to look casual, you can combine a high waisted jean with a long sleeve shirt and a blazer. There a infinity ways to use a jean. Make sure to find the right one that fits perfectly on you.