Understanding Maths and Scoring Good Grades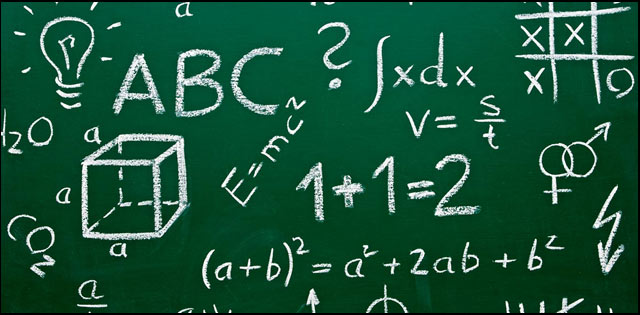 Mathematics is considered to be the most important and the most difficult subject in the whole school life. One who is good in maths can go in any stream and can do wonders. But people are afraid of maths like anything. But in reality it is not as difficult as it is considered to be. CBSE mathematics class 6 has just created a fear in the minds of various students which lowers their morale and motivation levels. The syllabus is not tough, rather there are some tricks involved in how to handle the things and how to create the interest in the subject.
The central board of secondary education offers same course and syllabus for all the students in India. NCERT is the approving authority which decides the syllabus and course outlines. The syllabus includes basic concepts of maths and all the chapters have been very systematically designed in order to help the students in their future areas of study. The various chapters have been discussed as follows:
Knowing numbers:

This chapter is kept in syllabus to have a basic idea about the numbers among the students. Students also learn various complex numbers and learn their comparisons. The chapter requires that basic concepts should be clear in order to learn this.

Whole numbers:

This chapter involves study of whole numbers and their features. The various properties are also mentioned in the chapter and how to deal with them. Various exercises help to solve various problems.  Concepts like predecessor and successor form a major part of this whole chapter.

Playing with numbers:

This chapter includes various concepts like lowest common multiple and highest common factor. Even prime and composite numbers are also studied by students in this chapter. Various concepts like divisibility and prime factorization are also introduced here.

Basic geometry ideas:

Very basic idea about various shapes are given in this chapter. Students are given ideas about basic shapes and figures. This chapter helps in building a strong foundation of the subject for the students.

Understanding elementary shapes:

This helps to give an idea about the shapes involved in the subject of maths. Some important topics include various types of angles, line segments, etc.

Integers:

This is the favorite chapter of every student. This involves basic concepts like adding and subtracting various numbers which are integers and playing with them. This chapter facilitates easy learning by various tips and tricks involved in this.

Fractions:

This involves plotting the fractions on number line and solving various complex problems related to fractions.

6 class study material

involves comparing and adding and subtracting various fractions.

Decimals:

This portion of the syllabus includes values of numbers in the form of decimals. Various real life applications like weight and money are also learnt in this chapter.

Data handling:

This involves the handling and presentation of data in graphical form. The students can also learn by drawing pictograms as well.
Each chapter has various exercises for practice and subjects like mathematics can only be learnt via practice.