Time and age can change a lot of things and the most common thing that is affected by our age is the skin. There are several factors that lead to damaged skin. It can be due to your poor skincare routine or it can also be due to your poor diet. People who have damaged skin often have to deal with acne, wrinkles, and oily skin.
There are several ways in which you can control this issue. The easiest way to make your skin look good is to change your diet. The foods that you eat somehow affect your skin as well. People who consume oily and fried foods often suffer from oily skin and acne. The reason is due to their poor diet.
In order to make your skin better, there are a few things that you should keep in mind. Drinking a lot of water also helps in making your skin look fresh and glowy. There are other things that you can face with damaged skin and that is called wrinkles. Due to environmental change or the foods, we consume many people are already suffering from early age wrinkles. There are certain foods like bone broth powder, they contain collagen which prevents wrinkles.
Many people use skin treatments to prevent or cure early age wrinkles, what they don't understand is that are are several foods that they can consume in order to make their skin look better. The following are some of the foods that you should consume in order to make your skin look better.
FRUITS:
Consuming fruits that contain anti-oxidant properties are good for your skin and health. People who consume fruits on a daily basis are more healthy and do contain healthy skin. Fruits help in making your digestive health better and this links to better skin.
People who have digestive problems often suffer from inflammation and this can lead to acne and wrinkles. So it's better to consume fruits like raspberry, blueberry, strawberry, banana, oranges, and apple.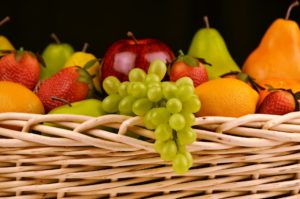 VEGETABLES:
Almost all the vegetables contain a good amount of fibers and anti-oxidants. These oxidants help in reducing the inflammation and toxicity levels of your body. These reasons affect your skin a lot and can be very harmful to you. People who consume non-starchy vegetables have fresh skin. Vegetables contain vitamins that can also improve your skin and make them fresh.
Apart from being good for your skin vegetables are also helpful in maintaining your healthy weight. Due to this, you can control the habit of overeating. People who consume junk and unhealthy foods often suffer from skin issues and by consuming vegetables in your diet you can get rid of this issue.
BONE BROTH:
The best source of consuming collagen in your diet is bone broth. It contains various nutrients and vitamins with the addition of collagen it is the best food that you can consume to make your skin look better. If you want better results then you should consume beef bone broth. Consuming bone broth in a daily routine will help in increasing the level of collagen in your body.
As time passes by the amount of collagen that is produced by our body slows down. Due to this, our skin gets loose and wrinkles form up. Although you can't permanently cure this issue what you can do is to consume foods that are rich in collagen and protein that can help in making your skin better and fresh.
CONCLUSION:
These are some of the foods that are rich in collagen and various other vitamins that help in improving your skin quality. Foods like bone broth and fresh fruits contain collagen and vitamins that help in making your skin tight and fresh. Although there are several other foods that are helpful for your body these are some of the most common and easy to find foods. They not only make your skin fresh but can also help in preventing several other health issues. So instead of using expensive supplements and creams, it's better to use a natural alternative. Although cooking can be difficult but consider it as physical activity and improve your overall health.