Are you torn between buying a condo or living in a home? As both of them provides completely different lifestyles of living. A condominium short for a condo, which is like a cross between an apartment and a house. It is a property that you can purchase and own at once. It offers some similar aspects to living in an apartment.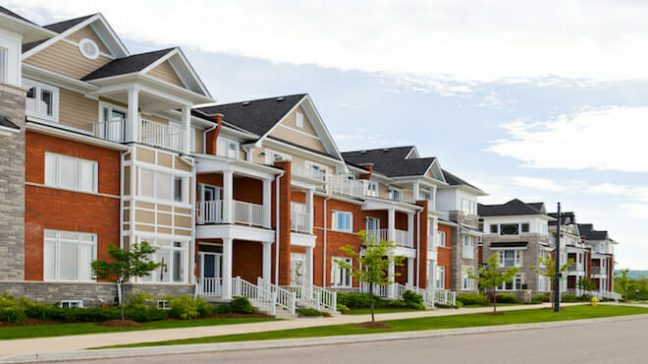 Many people prefer condos to homes as it provides them a number of facilities. This article will explain in detail some of the reasons that enable most people to buy condos over homes. So, let us see what are these.
1.         Condos Are Cost-Efficient
Starting off with the basics. Condos are much more cost-efficient than one thinks of. Many people think that all major expenses can be shared. Because the money they pay for the maintenance benefits them in the long-run. People usually believe this fee nothing but just extra spending.
And people can save a decent amount of money. So, for most people condos are cost-efficient that's why people prefer it.
2.         You Don't Need to Worry About Outside Maintenance
A lot of people prefer condos is of the reason that people do not need to worry about outside maintenance. Either its roof, painting, swimming pool or any other kind of such maintenance. You do not need to take any tension about such things. Because the landlords take charge of such maintenance responsibilities.
All you need to do is just pay the maintenance fees. Some people find it more convenient if they travel a lot. So, they can travel freely without any fear.
3.         Condos Offer Multiple Amenities
While living in a condo you can get a number of amenities. While living in this busy age almost no one has time to manage each and everything. So, most people prefer to live in condos as they offer multiple amenities. As condos make their lives more optimized. They can have access to almost anything while living there.
A number of facilities such as gym, sports, pool, spa, etc. are some of the facilities people get while living in condos. Alongside parking facilities are also provided to them. So, they like to live in condos.
4.         Provides Better Security
Another reason why most people prefer to live in condos than in houses is that they provide better security. Because for many people security is the first priority. Most of the condos or units have locked doors to the building. So, no one can enter your unit easily except for the homeowners.
So, while living in a condo you do not need to worry about such security issues. You will surely get better security there. Also, you will have gated parking facilities as well.
5.         Buying A Condo Is A Solid Investment
Most of the people may be amazed by knowing the fact that buying a condo can be a smart investment without any doubt. As in the fast-growing world. Owning some property has great importance. Because sooner or later it will pay you off.
As soon as you start growing up financially you can now move to an upgraded place and can rent your condo. So, you will get real benefits from it. Some people prefer to live in or buy condos only for the reason that it is a great investment for the future.
6.         Condos Are Energy- Efficient
Another reason why most people choose condos over houses is that they are energy efficient. You may be surprised to know that the condo building is eco-friendly. There is less energy loss due to shared common elements. This leads to saving energy. So, this is also one reason most people choose condos.
7.         Condos Are Affordable
Most people find it affordable to live in a condo. Because it can be easy for them to pay rent than to buy their own houses until they make themselves established. But it can only benefit you if you plan to see it in long-term cases.
Because in some cases you have to pay more rents. So, you have to carefully analyze all the factors and aspects. Before buying or owning anything.
Conclusion
This article explained in detail why most people prefer to live in condos than to buy their own houses. There can be many reasons for this. Some of which are explained in detail. So, readers can get a clear mindset. Living in a condo can be a good option if you are in your initial development stages.
Because you do not need to worry about things such as maintenance, security, and other amenities. Living in condos can better provide you such facilities. Also, some people buy a condo because they think it a good investment for their future and they can get long-term benefits from it.