How Future Technologies Helps Transportation Industry To Become Modernization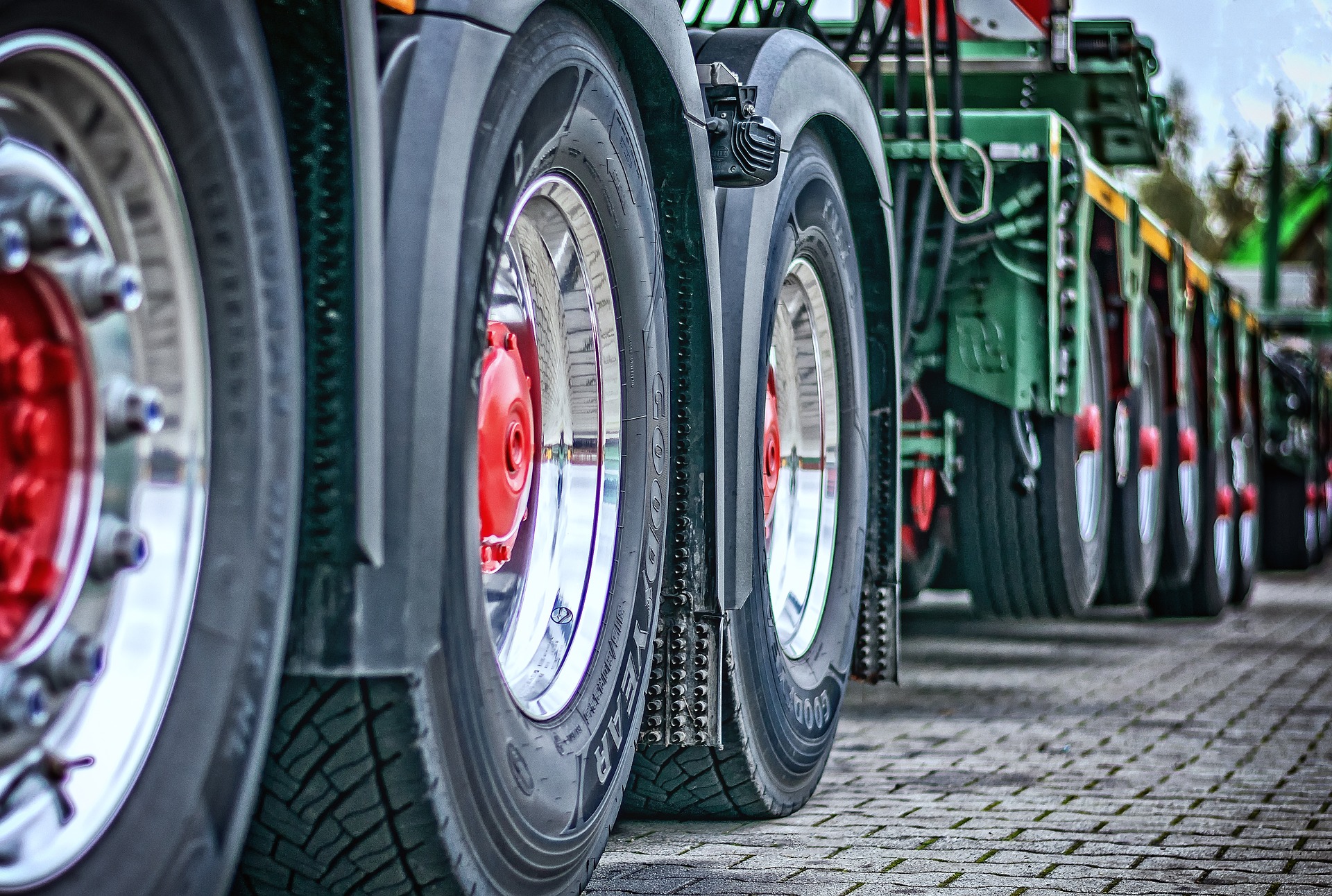 The American Trucking Association (ATA) has estimated that freight transport in the US will grow to 22.57 billion tons by 2030, growth of 36.6% from 2019 numbers (18.12 billion tons). Rising demand for integrated security and safety systems for enhancing public safety is expected to drive the growth of the smart transportation market.
However, enormous demands for freight transport are posing numerous tests to the fleet operators in the transportation trade. There seems to be no escape from a shortage of trucking capacity, fluctuating fuel prices, driver shortages and increases in trucking rates.
According to MarketResearch.com, the Smart Transportation market size is expected to grow from USD 92.05 billion in 2017 to USD 320.76 billion by 2023, at a Compound Annual Growth Rate (CAGR) of 30.9%. Commercial automobiles are predictable to be the biggest sector in the Fleet Management market, in terms of installed Fleet Solutions.
The evolution of this sector can be attributed to the increasing development of Smartphone integration with vehicles, Driver Activities Monitoring, Fuel Efficiency, and Fleet Analytics. Companies such as Tom Tom, Volvo Trucks, and Scania AB have already started working on this technology.
The major drivers for an increased demand for Smarter Transportation include the ever-increasing migration to the urban areas and the demand for increased automation in terms of security & safety of vehicles. With the increase in automation, the amount of information generated from various systems and sensors increases, and collection and interpretation of this data requires strong technological computations powered by Artificial Intelligence.
The only ongoing challenge in this model is that Machine Learning is heavily Data-Driven, where vehicles need to be trained to understand various driving, drivers' condition, and their manual, human responses.
Constructing technology solutions for handling transportation will have ramifications beyond just healthier management. Applying Electronic logging nationally means an expected drop in delivery costs due to the best efficiency on the roads for the 3.5 million automobile drivers active in the US. This has an enormous impact on retailers depending on timely bulk good arrivals.
As of December 18, 2017, the U.S. government has mandated truck drivers to outfit their rigs with electronic logging devices (ELDs) that track drive times and ensure truck drivers are complying with the national limit of 11 hours on the road each day. According to the American Trucking Association, only 45 percent of the 2,300 fleets surveyed are compliant or in the process of complying with the ELD law.
Fleet management is a business term used about a wide range of results for automobile-related applications that benefit companies manage their fleets of commercial motor automobiles, such as cars, vans, trucks, and busses. An ELD is an electronic logging device that enables professional truck drivers and commercial motor carriers to easily track Hours of Service (HOS) compliance.
Fleet management helps motor carriers to:
Know where vehicles are in real-time
Reduce fuel costs
Ensure safer driving by improving driver behavior
Increase workforce productivity
Make smarter decisions with dashboards and reports
Future technologies in the Trucking and Transportation Industry
Present transportation is currently facing major changes- thank you to transformative transportation technologies. Although we have become comfortable with long global flights, crowded public transportation and diesel lorries that only get 19 mpg, the upcoming of transportation provide assurances to change all of that and much more — and it's closer than many people realize.
Let's take a look at some Techs that are assured to impact the Transportation and Trucking industries:
Self-Driving Vehicles and Platooning Technology
Trucks without human drivers sound just like a dream, but the next big thing in the Trucking Industry will surely be self-driving trucks. Daimler has previously made and verified a semi self-driving truck, which was officially approved to operate on the public highways of Nevada.
Semi-automatic truck tech will be combined with platooning technology to further shrink in fuel budgets and to enable hauling of further freight extra efficiently.
Platooning technology involves quite a lot of trucks with a driving support system closely following one additional to form a platoon. The vehicles have smart driving tech and common communication between the trucks (vehicle-to-vehicle communication).
Smart cars
Nevada, Florida, and California have already made automatic driverless cars street-legal, and permanent advances in the technology have led many to predict that the commercialization of automated automobiles is a real possibility in the not-so-distant upcoming years. Hurriedly developing automobile technology will likely transform driving more in the next four years than it has changed in the previous forty.
ELDs and vehicle software applications (System of Fleet Management)
As of 2017, Dec 18th, it has become mandatory for almost all vehicles to have an ELD (electronic logging device) and vehicle tracking systemwhich is designed at creating a protected and compliant working atmosphere for drivers.
It registers and tracks the driver's record of duty status (RODs) and also observes hours of service for each driver. Techie leaders have come up with contemporary software that is integrated with these devices to improve more effectiveness in fleet management.
Gyroscopic Vehicles
A gyroscopic transport concept is a revolutionary form of urban transport that is designed to replace buses, trams, and trolleybuses in congested cities. An enormous vehicle in the shape of a flying saucer flies over the streets, cutting through congestion by overtaking cars from above.
Telematics and Next-Gen GPS Tracking
Telematics integrates improved communication tools withGPS tracking system. It permits fleet managers to observe driver data in real-time, including the driver's position, speed of travel, and behaviors (i.e. hard braking, speeding, etc.). This offers fleets to target and observe the overall achievement of their safety initiatives.
Other benefits include:
Improved fuel economy
Reduced theft due to anti-theft technology
Improved customer service
Improved productivity
In the future, Lorries will eventually be able to define whether they can take on further freight. The truck trailer itself will be able to define via sensors its existing space and weight, as well as programmed route, ETA, and other related information, and communicate this data to a digital freight-matching platform.