While at first sight Armenia might not leave an impression of a country with adventure tourism opportunities, in reality it has many such options. Though adventure tourism is not the main feature to attract interested visitors to the country, the latter actually has much more to offer for adventure-lovers than it seems.
Yell Extreme Park
Firstly, you can consider extreme tourism as your starting point. Yell Extreme Park might be a good option for you. The park is situated in the picturesque Yenokavan, which itself is located in Tavush- the greenest region in Armenia. From horseback riding to ziplines, the park is a true revalation for those who prefer extreme over passive rest.
The five ziplines are the first point of the park. From 135 to 750 m in length, the ziplines are suitable for people with various background in extreme sports and diverse knowledge of it. Nevertheless, all the participants take part in a short training before flying, so be sure that the safety is assured. Another options suitable both for the beginners and experts are rock climbing paths, while via ferrata is also an interesting and promising choice. While extreme tourism in Armenia might not be well-advanced in general, Yell extreme Park made a big step forward to develop it and, currently, it is rather popular both among locals and tourists.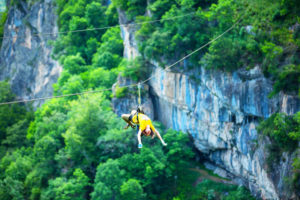 Paragliding in Armenia
While you can go paragliding in Yell extreme park, there are also other options for this activity. For those who are beginners or are not experienced in paragliding yet, tandem paragliding is the best option, which, aside from the passenger includes pilot, as well. Sky club offers a variety of options and is the most famous organization to offer paragliding in Armenia. However, you need to make reservations in advance, which will allow the instructor to check the weather and decide on the date accordingly.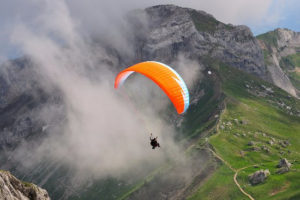 Hiking and trekking in Armenia
Aside from that, you can also consider checking the adventure tours in Armenia and decide which one is preferrable for you. A popular options for such tours are hiking or trekking. The destinations mostly include Aragats, Ararat and other mounts such as Khustup. There are also keeping tours around Armenia, as well as horseriding opportunities.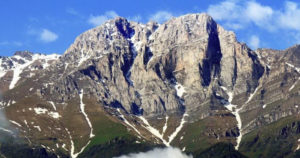 Rafting in Armenia
Although rafting in Armenia is in its early stage of development, it is still accessible for many adventurous travellers who enjoy extreme. Rafting in Armenia offers four destinations: Dzoraget, Kasagh, Debed and Tartar. While the one in Dzoraget is a rather hard one lasting from frou days up to a week, the other pathes are relatively easy and good for those who are not very advanced in rafting. Although rafting is new in Armenia, it can still be very enjoyable for adventurers.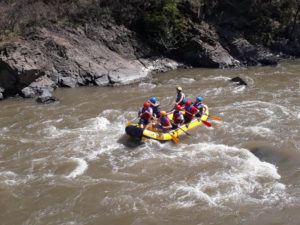 However, if you're travelling to Armenia in winter and still want your time to be highly memorable, consider skiing in Tsaghkadzor or Jermuk. While there might be also other good destinations for skiing, these two towns are the most famous for wintertime leisure activities they provide.
Although Armenia might not be the first choice for those who seek extreme tourism, it still has a variety of options suitable for the travellers, who cannot imagine their lives without adventures. So, before hitting the famous spots, consider travelling to Armenia and enjoying the opportunities the country has to offer for adventure-lovers.