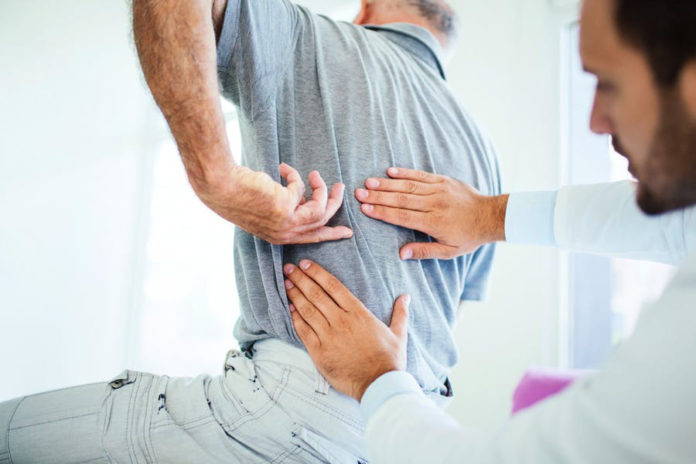 Every day, millions of people wake up with acute pain, and mostly 85% of adults experience low back pain in Roseville CA at some point in their lives. Lower back pain is a major medical problem to treat and is considered a serious issue if it lasts three months or longer. With a pain killer or undergoing surgery procedure as a last resort, you can reduce the intolerable back pain temporarily. However, with the development of medical science, now it is possible to treat lower back pain without surgery also.
Depending on the severity of the condition, a combination of non-invasive treatment options of spinal decompression specialist Roseville may work best in treating chronic pain. These can include treatments like medication, physical therapy, spinal bracing, tissue mobilization and chiropractic care which work effectively in treating back pain from the root cause.
Benefits of Non-surgical Lower Back Pain Treatment
With a variety of effective treatments available for low back pain, most patients still prefer non-surgical treatment methods. The best part of non-surgical treatment is that it first help in managing your pain while treating the root cause of the pain and allow you to move toward living a pain-free life.
Other valuable benefits of non-surgical treatments for back pain include:
Improved body flexibility and range of motion
Prevent severe back injuries in the future
Enable you to work while treating your back pain
Conditions Treated With Non-Surgical Treatment
Depending on the severity of the pain, some causes of back pain can be effectively treated with non-surgical care of spinal decompression specialist, such as:
Night time back pain
Consistent aches and stiffness along the spine
Inability to stand without significant pain
Bulging and degenerative discs
Sciatica problems
Non-surgical treatment of the right specialist may also relieve back pain along with other symptoms that accompany health problems like numbness and tingling.
Some Of The Effective Non-Surgical Back Pain Treatment Options
Below-mentioned is some of the recommended options available for back pain treatment without surgery:
Physical Therapy-It is one of the most effective non-surgical treatment methods for treating the musculoskeletal disorders of the lower back. In this treatment, a physical therapist will work with you to relieve your back pain and suggest you some gentle exercises that can improve your flexibility, provide relief to pain and stiffness and help you regain full range of motion.
Mindfulness and Meditation- Chronic back pain is effecting physically and mentally both. To manage the pain and other psychological effects of chronic pain, you may need to consult with a psychologist. This specialist may recommend meditation, yoga and many other relaxation strategies to keep your mind away from focusing on pain.
Exercise- Regular exercise can help with stiffness, improve flexibility, as well as help you maintain a balance weight- which means less stress on your spine. When exercising with back pain, it's important, to begin with, gentle exercises and slowly increase the intensity as your pain improves.
Balanced Diet-Some diets are highly inflammatory, especially those high in fats. Consult with your doctor and get recommendations for a proper diet that can help to reduce the back pain as well as help you achieve a healthy weight.
In most general cases of acute back pain, the pain will resolve within a few weeks of non-surgical treatment of a chiropractic specialist. Those who are facing the intolerable pain of chronic lower back pain may need chiropractic care to correct the conditions causing such pain.
Pain in the hip/buttock
Trouble in standing/seating without help
It is important to note that anyone suffering from any of the above neuropathy types can find relief with over-the-counter pain medication, but that relief will be for the short term. By and large, the most effective way to treat neuropathy and its symptoms is by seeking the consultation of neuropathy specialists. Early diagnosis and treatment for neuropathy offer the best chance for controlling the symptoms on-time while preventing further damage to your peripheral nerves.